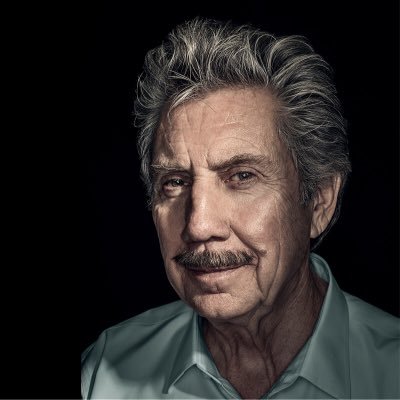 (Image Credit: Twitter) 
Full Name: Robert T. Bigelow
Date of Birth: 12th May, 1945
Nationality: United States
Place of Residence: Las Vegas, Nevada
Net Worth: USD$1 Billion
Source of Wealth: Self-made; Real Estate, Aerospace
Education: University of Nevada; University of Arizona
Career: Owner of Budget Suites of America; Founder of Bigelow Aerospace.
Social Media: Twitter
Personal Website: N/A
Political Position: Unknown
In His Own Words:
There has been, and is an existing presence; an ET presence. And I've spent millions and millions – I've probably spent more as an individual, than anybody else in the United States has ever spent on this subject. (Wired Interview)
Interactions: N/A
Electioneering: 4
According to OpenSecrets.org campaign financing report on Robert Bigelow, he has made campaign donations to both Republicans and Democrats which have totaled up to more than $150,000. His largest contributions have to been made to the Republican Central Committee of Nevada and the Democratic Senatorial Campaign Committee and well as a number of Republican Super PACs.
Lobbying & Advocacy: 10
In 2017, The New York Times released an article titled "Glowing Auras and 'Black Money': The Pentagon's Mysterious U.F.O. Prorevealedem which revealed a department within the US Defense Department that is tasked with UFO research. According to the report, it was run by a military intelligence official, Luis Elizondo, inside the Pentagon's C Ring, which is deep within the building's maze. The program was begun and funded at the request of Harry Reid, a Nevada Democrat and the Senate majority leader at the time. Reid, according to the report, had a long interest in space phenomena.
The authors report that most of the money allocated to the project went to an aerospace research company which is owned by,   a longtime friend of Reid's, Robert Bigelow.
The New York Times reporters who authored the article also conducted several interviews including one with Harry Reid himself. According to their interview, Reid openly stated that his interest in UFO research stemmed from friendly conversations with Robert Bigelow.
David Ewalt of Forbes.com reported that Robert Bigelow has spent $210 million on UFO and aerospace research and has pledged to spend a total of $500 million total.
Opinion Shaping: 1
Robert Bigelow does not own or control influential media outlets however he maintains a celebrity status by occasionally giving interviews and tweeting.
Philanthropy: 5
While Robert Bigelow's most significant philanthropic contribution is to aerospace research he also donates to universities and other scientific research. He has given $3.7 million to the University of Nevada Las Vegas to establish a "consciousness studies" program that taught classes about life after death. Additionally, he gave an estimated $10 million to fund the UFO-hunting National Institute for Discovery Science which he later closed down.
Controversy: N/A
Further Reading: